We offer a variety of shipment options based on our customer's needs:

This is a special service we provide. We understand taking a full container is a lot, especially if you are trying to introduce a new item to the market. Many manufacturers will only allow orders in full containers, and many distributors only have a set product list. However with our service, you can order a few pallets of many different types of products to create 1 full container. This can minimize your risk in over-ordering while maintaining a pricing advantage over distributor pricing.


Allows flexibility to order any number of pallets if you cannot make a full container load (Rates are higher than ocean container).

Full Ocean Container Loads (FCLs)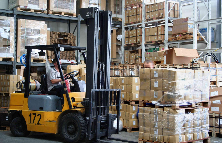 (Please note that we do have a minimum order requirement)
Interested in

creating

your own brand?

If you want to create your own brand of an international food

or beverage

, click here to learn more about our Private Brand program.
*Please click here for Japanese

FOR OUR JAPAN-BOUND CUSTOMERS:

Quarantine Experience

We have extensive knowledge and experience when it comes to exporting to Japan. So we fully understand the requirements of customs, quarantine and documentation.

Import Stickers

For an additional cost, we can apply stickers on our side, reducing your workload when clearing customs.
• Holds approx 10-20 pallets
• Holds approx 20-25 pallets
• Holds approx 20-40 pallets

• Can load taller pallets or
allows for more cubic shipping
space

• Refrigerated containers for

flexible temperature adjustment
Clearing Customs

We can use a customs agent who can clear customs and have the container delivered to your warehouse.